Gospel singer Bahati has recently sparked mixed reactions concerning his behavior last weekend during the Jubilee party launch at Kasarani.
But despite his seemingly 'indecent' behavior at Kasarani after unseating the president, Bahati's woes are not yet over and Kenyans are not done with him either!
A photo has now emerged that could possibly be Bahati's most embarrassing moment of his musical career. Moments after getting the first Lady to the stage singing for her 'mama', Bahati's manhood is seen to have 'gotten hold of the moment' and bulged visibly on his trousers. In the photo, Bahati is seen perhaps trying to calm his propeller but apparently, his efforts bore no fruits which might have been the reason he sat of the floor trying to play it cool.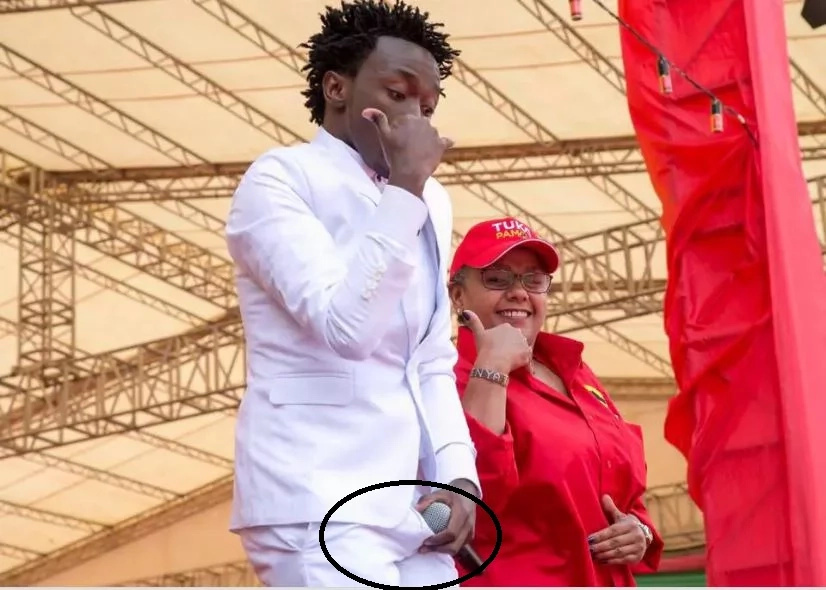 The photo has sparked mixed reactions with fans and critics mocking the gospel hit singer for his 'awkward' behavior on stage.